London Road in Korokoro, Lower Hutt, was named for George Thomas London and was built by relief workers during the Depression, in about 1934.
George Thomas London and his son George London were both Mayors of Petone.
The London family of Henry, his wife Martha and children emigrated to NZ on the Clifton, arriving in Port Nicholson in 1842. They were from Greenwich in Kent, England.
Henry had a section on The Terrace, Wellington, but by 1853 was living in the Porirua area. There he ran 'London's Hotel' and store on Porirua Road, overlooking Porirua Harbour. The hotel and adjacent house burnt down accidentally in 1863 and Henry lost 3000 pounds worth of real estate and a worker, Jem, lost his life. Henry died the following year, 1864.
Among their children was George Thomas London (senior), born in Greenwich in 1829, who married Mary Anne Kennedy in Wellington in 1859. George Thomas London (junior) was born to this couple in 1860 in Wellington. They lived on the corner of Cuba and Ghuznee Streets and George Thomas (senior) worked as a carrier.
George Thomas London, senior, died in 1866 aged only 38 and possibly consequently George T. London (junior) started work aged 12 in 1872 as an office worker for John Brogden and Sons, the contractors building the Wellington-Hutt railway.
When the railway was finished and the Petone railway workshops built he worked as a clerk in the workshops. He later became a businessman and bought the Hutt-Petone Chronicle that he briefly managed and edited. He also started an evening newspaper, The Sun, but it only lasted a short time.
George Thomas London was Mayor of Petone from 1903-1907 and twice stood unsuccessfully for the Hutt Parliamentary seat. He was on School, Education and Hospital Boards and was also a Justice of the Peace for 27 years. Aside from being Mayor he worked as a land agent. George T. London lived with his wife Christina (nee King) on Hutt Rd, Petone.
Their eldest child was a daughter, Christina, who died in 1921 aged 16 years.
George Thomas London died in January 1931.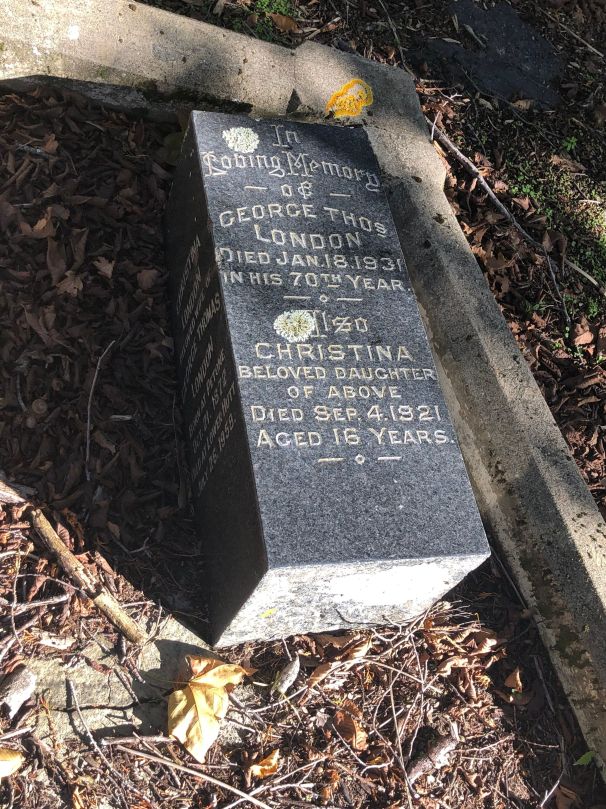 London Road in Korokoro, Lower Hutt, was named for George Thomas London and was built by relief workers during the Depression, in about 1934. i